2011
New Solid Household Waste Processing Plant on the basis of public, Saint Peterburg, Russia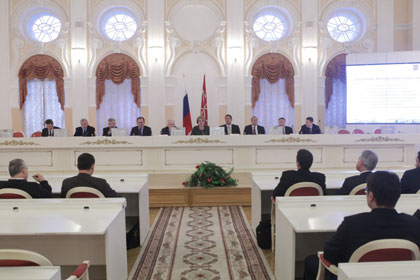 The Association of Companies "JOINT VENTURE ELECTOR S.A. – AKTOR CONCESSIONS S.A. – AKTOR A.T.E." was awarded the project "Construction and Operation of the Urban Solid Waste Treatment Plant" in the area of St. Petersburg.

The project includes the design, construction, financing and operation of unsorted urban waste of an annual capacity of 350,000 tons, and the concession period is 30 years.

The total investment amount in St. Petersburg is more than EURO 300 million, and the project in question was awarded on the basis of a public-private partnership scheme.

The pioneering technology used maximizes the recovery of recyclable materials thus resulting in:

(a) minimizing the aggregates to be disposed in a Residue Landfill, (b) preventing toxic waste, (c) minimizing CO2 emissions, and (d) ensuring an improved carbon footprint.