November 2011
Inaugurated new biogas power plant in Kassel Lohfelden in Germany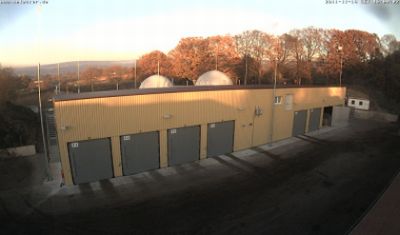 On Thursday November 10,2011 the inauguration ceremony was held for the biogas power plant in Kassel Lohfelden,Germany,which has been constructed by HELECTOR SA's subsidiary Helector GmbH.
This particular plant will process 23 thousand tons of pre-sorted organic fraction (food waste,prunings and other vegetal waste)using the patented dry anaerobic digestion technology aimed at producing biogas.The plant's 8 bioreactors receive and treat organic waste over a period of 21 days,producing methane-rich biogas in the process.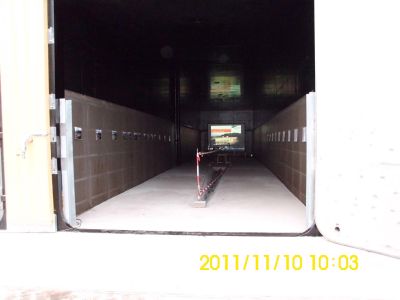 The latter is then fed into an internal combustion engine which ultimately produces electric power and heat.Then,the organic fraction is subjected to suitable treatment and is made into superior-quality compost,a soil amendment agent.Total duration of the construction project was 1 year.It's annual output is estimated at approximately 1.7 million cubic meters of biogas-a quantity sufficient to electrify 1,000 households.
Furthermore,a transmission network is in place to supply biogas to the local town hall as well as to a school facility ,to cover their specific heat and electricity needs through two smaller units installed there.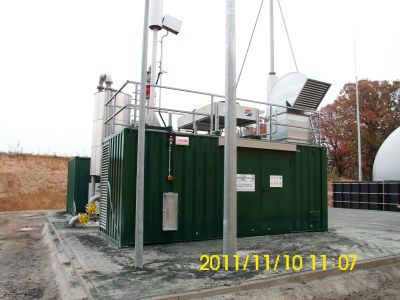 The benefits from this unit are especially important for the local community.The inauguration event was attended by the local mayor and the deputy regional head;they both expressed their satisfaction with the development of a project of such a high importance in their region.it is worth noting that Germany is leading Europe in the implementation of complex environmental and energy projects of this calibre.