Philosophy of the Company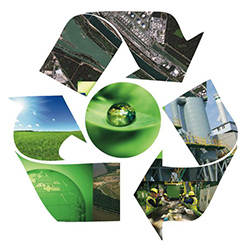 HELECTOR' S successful growth in the sectors of IntegratedWaste Management, Energy, and Environmental protection are attributed to the values and principles adopted by the company:
Respect to the Environment. Focus on the critical issues associated with the protection of human life and the environment.
Respect to Human. Services with respect to Human, Public Health and Quality of Life.
Ιnnovative Solutions. Promotion of technologically advanced solutions ensuring efficient and financially viable projects.
Integrated Services. Planning, design, implementation, operation and exploitation of integrated solutions.